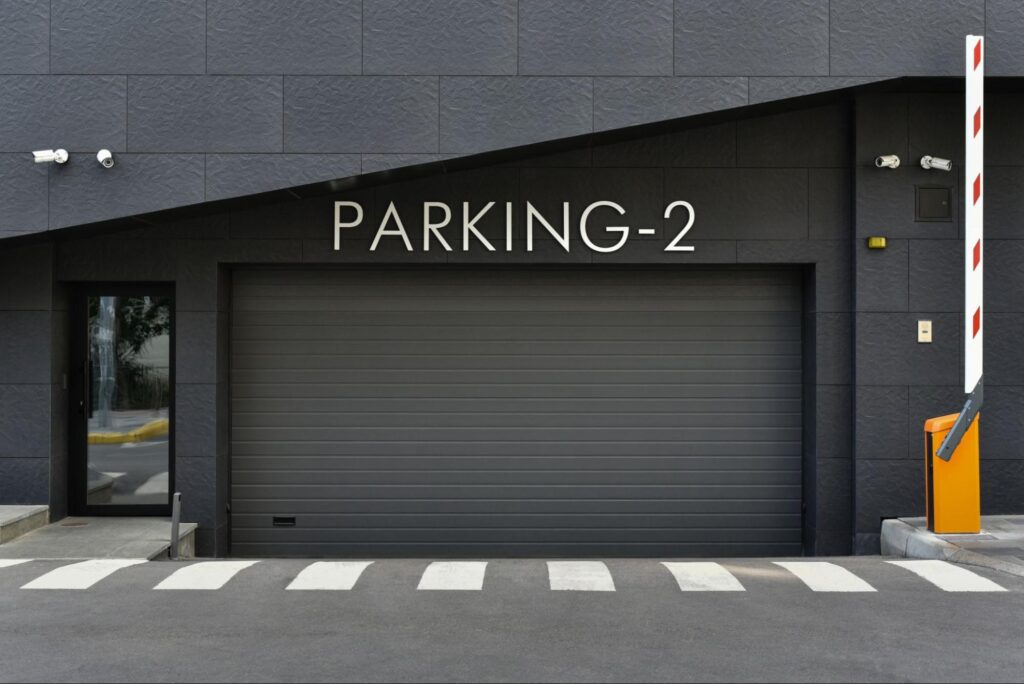 Why Your Business Should Invest In a Quality Overhead Door
Whether it be for underground garages, product storage and more, a high-quality overhead door offers many benefits for both commercial property owners and tenants. So, let's discuss three reasons why an overhead door is worth the investment.
What Is an Overhead Door?
An overhead door is characterized as a door that swings or rolls upwards from the ground and sits horizontally overhead in its open position. There are a variety of overhead doors available for commercial use that we at Begley recommend. 
Counterweight Doors
Counterweight doors operate with the use of a set of counterweights at the end of the cable that helps to counter the weight of the door as it opens. Because this door doesn't require a tracking system, it requires less maintenance and is ideal for high-usage areas.
Rolling Steel Service Doors
A rolling steel service door is constructed with a steel curtain that interlocks as the door closes. This creates a locking system that strengthens the door's structure, making it extremely durable and cost-effective. The door's ability to coil above as it's opened also makes it a great choice for areas tight on space. These doors are available either insulated or non-insulated.
View Rolling Steel Service Doors
Rubber Rollup Doors
Known for their durability and reliability, rubber rollup doors are a great option for high traffic and harsh environmental conditions where headroom clearance and door impacts are also a concern.
Torsion Spring Doors
Torsion spring doors operate with the help of a set of springs that store energy when they are wound up from the door closing. When the door is opened, the springs release this energy to help lift the door up. These doors are also strong and durable and can handle higher stress loads.
Why Invest In a Quality Overhead Door?
Owning and running a commercial property comes with many expenses and responsibilities. Investing money in a high-quality overhead door may not seem like a key piece of your business, but it can pay dividends down the line with the benefits it bestows, the money it saves and the peace of mind it offers. Here are some reasons to consider a quality overhead door.
1. Gives Added Security
While an overhead door isn't going to be the sole reason would-be perpetrators and local wildlife and pests are kept out of your commercial property, it is still an important part of your overall security system. Having a strong and durable high-quality overhead door acts as a deterrent, providing a secure space and discretion for tenants and personal property, and one that doesn't malfunction only increases that level of security. Some overhead doors, such as rubber rollup doors, are even made to withstand potential door impacts. 
It's also important to note that a high-quality overhead door is made to withstand damage from weather. Whether it's the freezing cold, high winds, or melting heat, these natural elements can wreak havoc on a door that isn't made with the quality materials and mechanisms necessary to withstand them. 
2. Less Risk of Downtime and Frequent Maintenance
f you choose not to put your money into a quality overhead door, you run the risk of purchasing and installing a door that breaks frequently and requires maintenance (or replacement) on an all-too-regular basis. 
Not only does this result in frustrating downtime that inconveniences anyone requiring the use of the door, but it also means you'll be dedicating more of your cash flow to the maintenance of the door. And just because a door is of high quality doesn't necessarily mean it needs a lot of upkeep! Counterweight doors, for example, are a great option for those looking for minimal maintenance. 
Ultimately, if the overhead door is made with quality materials and mechanisms, it shouldn't require more than your average amount of maintenance based on its use cycles.
3. Specialty Features
A high-quality overhead door is often made with additional features that provide added value and function. For example, rolling steel service doors are available in insulated and non-insulated versions, which is useful if you require temperature control on either side of the door. 
Whether it's for added durability, strength or other specialty uses, high-quality overhead doors are worth the investment for their superior performance, construction and specialized functions.
Experience the Begley Overhead Doors and Docks difference!]
Begley Overhead Doors and Docks supplies top-of-the-line overhead doors for customers looking for high-quality and superior function. We also provide both insulated and non-insulated doors to meet the needs of our customers.
If you're interested in learning more about our products, installation and maintenance services, call us at 905-846-6000 or fill out our contact form to get started.