Begley: Aurora's Leading Expert in Commercial Overhead Doors & Loading Docks for Over 60 Years
Aurora, with its dynamic business landscape and growing commercial hubs, requires top-notch commercial overhead doors and loading docks solutions. Begley Overhead Doors and Docks Ltd. has been at the forefront, ensuring businesses in Aurora have access to the best in class services and products.
Our unwavering commitment to customer satisfaction combined with round-the-clock service excellence has made us a preferred choice in Aurora's competitive commercial sector. Reach out to us and discover the exceptional service that has made us a cornerstone in Aurora's business community. Elevate your operations with our expertise today!
24/7 Emergency Commercial Overhead Doors and Loading Dock Services in Aurora
Immediate assistance required? We're just a call away!
Begley: The Top Choice for Commercial
Overhead Doors in Aurora
For six decades, Begley Overhead Doors and Docks Ltd. has been the trusted name in Commercial Overhead Door
Installation
and
Maintenance
in Aurora and its surrounding areas. 
From industrial-grade sectional doors to rubber rollup doors, rolling steel doors, sliding doors, and fire shutters, we've got it all. 
Our primary goal? The safety, security, and efficiency of your establishment. Dive into our diverse range of commercial overhead doors and connect with us for a tailored quote.
Comprehensive Loading Dock Solutions in Aurora
Begley Overhead Doors and Docks Ltd. proudly offers an extensive range of Loading Dock Products, Solutions and Services tailored for Aurora's businesses. 
From sales and installation to repair of loading dock levelers, lift tables, and other essential accessories, we've got you covered. Plus, our preventive maintenance inspections ensure your loading docks always function at peak efficiency. 
Explore our suite of loading dock solutions or get a quote now, and let's collaborate to enhance your facility's operations.
Commercial Overhead Doors & Docks: Setting the Gold Standard for
Maintenance Services in Aurora
Begley Overhead Doors & Docks Ltd. is dedicated to ensuring your commercial overhead doors and loading dock equipment are always in prime condition. Our team, equipped with years of experience, ensures the safe, efficient, and reliable operation of your equipment.
From fire doors to torsion spring doors, and from loading dock levelers to vehicle restraints, we leave no stone unturned. Our Preventive Maintenance Inspections are designed to keep disruptions at bay, allowing you to focus on your core business operations.
Why is Our Maintenance Plan a Must-Have for
Your Overhead Door and Loading Dock?
A glitch in your overhead door or a malfunctioning loading dock can disrupt operations and lead to costly repairs. Our comprehensive installation and maintenance services are designed to prevent such setbacks.
Our Maintenance Plan is carefully crafted, addressing the unique needs of each overhead door and loading dock. Regular checks by our seasoned technicians ensure minor issues are addressed promptly, preventing major complications.
With our Preventive Maintenance Plan, you gain more than just operational consistency; you gain trust and reliability. Experience the peace of mind that comes with knowing a dedicated Begley technician is ensuring the optimal functionality of your overhead door and loading dock.
Industrial-Grade Overhead Door & Loading
Dock Solutions For:

Office & Retail Buildings
Begley Overhead Doors & Docks is a trusted ally for Aurora's commercial sector, including office spaces and retail establishments. Our solutions enhance security, access control, and aesthetics, ensuring smooth operations. With our commitment to timely and professional services, your business is always in good hands.

Condominiums & Apartment Buildings
In Aurora's bustling residential landscape, we offer specialized solutions for condominiums and apartment buildings. Our services ensure the safety, security, and efficiency of overhead doors and loading docks, vital for large residential communities. With our rapid response and top-notch repair services, residents can enjoy uninterrupted comfort.
Aurora's industrial sector, including factories and warehouses, requires robust solutions. We provide heavy-duty overhead doors and loading docks designed for intense operations. Our services enhance productivity, safety, and reduce downtime, ensuring your operations run seamlessly.

For Aurora's hospitals, schools, and other institutions, we offer secure and efficient overhead doors and loading docks. Our solutions adhere to the highest safety standards, ensuring smooth operations and the safe transit of goods and equipment.

Hybrid Buildings Both Residential & Commercial
In Aurora's mixed-use buildings, balancing residential and commercial needs is crucial. We offer versatile solutions that cater to both sectors, ensuring consistent day-to-day operations.
Begley Overhead Doors and Docks Ltd. stands out as Aurora's first choice for commercial overhead doors and loading docks. Our team, backed by over 70 years of combined expertise, is committed to delivering top-tier products and services.
Choosing Begley means choosing a partner who understands your needs, offers effective solutions, and is dedicated to excellence. For unmatched expertise and quality service in Aurora, Begley is the name to trust.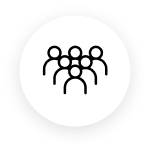 70+ Years of
Combined Experience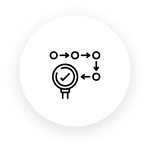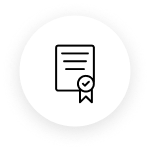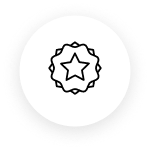 High- Quality
Products Services
Need more info? Request a phone consultation to find out more and get a free quote!
Fill out our contact form and one of our specialists will be in touch.