Begley: Providing Commercial Overhead Doors & Loading Docks in Burlington for 60+ Years
Burlington, a vibrant city at the west end of Lake Ontario, boasts a rich history and a population of approximately 198,557 residents. Positioned halfway between Toronto and Niagara Falls, it's an integral part of the Greater Toronto and Hamilton Area. With its close proximity to major transportation routes, Burlington serves as a strategic location for businesses.
Begley Overhead Doors & Docks Ltd. is proud to offer top-tier commercial overhead doors and loading dock solutions to the businesses of Burlington. Our range of commercial overhead doors includes Sectional Steel Doors, High-Speed Rubber Doors, among others. Additionally, our loading dock solutions encompass services such as Sales, Installation, Repair, and Dock Seals and Shelters. As Burlington continues to grow and thrive, we're here to ensure that businesses have the best-in-class solutions for their commercial needs.
24/7 Emergency Commercial Overhead Doors and Loading Dock Services in Burlington
Need assistance now? Call us!
Begley: The Best in Commercial Overhead Doors in Burlington
Begley Overhead Doors & Docks Ltd. has become a leader in Commercial Overhead Door
Installation
and
Maintenance
within Burlington and its surrounding areas for years. 
We take pride in offering a curated selection of services, encompassing the sale, fitting, and maintenance of industrial-calibre sectional doors, high-speed rubber doors, rolling steel doors, and several others.
Ensuring the protection, reliability, and operational efficiency of your establishment is our primary focus. Dive into our vast array of commercial overhead doors and reach out for an estimate.
Loading Dock Solutions in Burlington
Begley Overhead Doors & Docks Ltd. is excited to present our
Loading Dock Products, Solutions and Services
. 
Understanding the specific hurdles faced by Burlington businesses, we provide sales, fitting, and repair services for loading dock levelers, lift tables, and a series of vital loading dock accessories. From preemptive service checks to a broad spectrum of other offerings, we're your one-stop solution.
A streamlined loading dock is essential for the uninterrupted workflow of your establishment. Let our proficiency be your edge – view our suite of loading dock solutions and request a commitment-free estimate today.
Servicing Commercial Overhead Doors & Docks in Burlington
Keep your commercial overhead doors and loading dock systems working with Begley's Preventive Maintenance Inspections. Our skilled team is committed to assuring the safe, streamlined, and dependable operation of your machinery.
From inspecting fire door mechanisms to evaluating torsion spring door operations and a comprehensive review of your loading dock elements, our maintenance review is exhaustive. With our Preventive Maintenance Plan, operational glitches are a thing of the past, allowing you to focus on your facility's core functions.
Why is Our Maintenance Plan Essential for Your Overhead Door and Loading Dock?
perational interruptions due to a malfunctioning door or an impaired loading dock can be costly. We offer comprehensive repair and maintenance services to prevent these problems.
Our Maintenance Plan is tailored to meet your unique needs. It includes a set of maintenance tasks executed periodically by our expert technicians. This forward-thinking approach helps to pinpoint and address minor setbacks before they turn into significant issues.
Our Preventive Maintenance service not only assures consistent operation but also builds trust. With Begley by your side, you can direct your attention from fixing malfunctions to focusing on your primary business activities.
Industrial-Grade Overhead Door & Loading
Dock Solutions For:

Office & Retail Buildings
Begley Overhead Doors & Docks is a trusted partner for commercial sectors in Burlington, from corporate hubs to shopping centres. Our service plans enhance the flawless operation of your overhead doors and loading docks, bolstering security and ease of access. We provide unmatched products that not only elevate your establishment's look but also promise safe and efficient functionality. Our prompt and effective services guarantee minimal interruptions, helping your business to move forward.

Condominiums & Apartment Buildings
We design solutions specifically for Burlington's multi-residential buildings like apartment complexes. Begley ensures the protection, reliability, and operational efficiency of your overhead doors and loading docks – crucial for the seamless operation of these larger residential communities. Our Preventive Maintenance Inspections offer protection against potential setbacks, and our timely repair services extend the lifespan of your installations.
Industrial environments, such as factories and warehouses in Burlington, need robust, high-performance overhead doors and loading docks. We provide solutions made especially for intensive use. Our Maintenance Inspections detect potential challenges early, helping to avoid costly downtime. We cater to the unique requirements of industrial operations, providing products and services that support productivity and safety.

For Burlington's vital institutions, from hospitals to educational centres, we offer reliable, secure, and user-centric overhead doors and loading docks. Our solutions meet strict safety standards, ensuring essential goods can move easily. With the help of our expert technicians, these essential institutions can function problem-free.

Hybrid Buildings Both Residential & Commercial
Begley Overhead Doors & Docks Ltd. excels in servicing mixed-use buildings in Burlington that combine residential and commercial spaces. We address the unique demands of these areas, offering versatile solutions that harmonize security, aesthetics, and efficiency. Our maintenance inspections and rapid repair services guarantee continuous operations for both the commercial and residential sectors.
Begley Overhead Doors and Docks Ltd. emerges as the top pick for Burlington businesses in search of dependability, security, and operational safety for their commercial overhead doors and loading docks. With a combined experience that goes beyond seven decades, our expert team not only provides premier products and services but also adopts a solution-driven approach to every challenge.
At Begley, our mission is to collaborate closely with our clientele, delivering impactful solutions while reducing downtimes and ensuring cost-effectiveness. For commercial overhead doors and loading docks in Burlington, Begley is the trusted choice.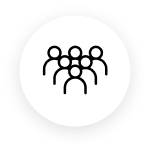 70+ Years of
Combined Experience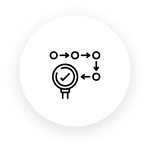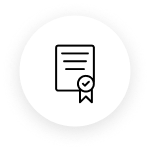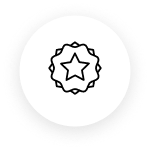 High- Quality
Products Services
Need more info? Request a phone consultation to find out more and get a free quote!
Fill out our contact form and one of our specialists will be in touch.