Oakville, part of the Greater Toronto Area, is a bustling commercial centre. In this dynamic city, Begley Overhead Doors & Docks Ltd. emerges as the top provider in commercial overhead doors and loading dock solutions, dedicated to enhancing Oakville's commercial facilities with unparalleled quality and commitment.
Our steadfast dedication to client satisfaction and our guarantee of exceptional service has made us a reliable name in Oakville's thriving commercial industry. If you're a business in Oakville seeking top-of-the-line overhead door or loading dock services, contact us now!
24/7 Emergency Commercial Overhead Doors and Loading Dock Services in Oakville
Require immediate assistance? Call us now!
Begley: Providing the Best in Commercial Overhead Doors in Oakville
Begley Overhead Doors & Docks Ltd. is a leading provider of Commercial Overhead Door
Installation
and
Maintenance
in Oakville.
With a nuanced understanding of the local business landscape, Begley offers customized installations that combine security, functionality, and aesthetics.
Our commitment goes beyond just installation; focusing on durability and peak performance, Begley ensures businesses benefit from cutting-edge doors, supported by extensive after-sales service and maintenance. Learn more about our commercial overhead doors and request a free quote today.
Comprehensive Loading Dock Solutions in Oakville
Begley Overhead Doors & Docks Ltd. now offers a full range of
Loading Dock Products, Solutions and Services
, tailored to meet the needs of businesses in Oakville.
Recognizing the ever-changing demands of the commercial environment, our loading dock solutions integrate the latest technology with robust designs, ensuring smooth operations for warehouses, retail stores, and other commercial establishments.
With an emphasis on safety, efficiency, and durability, Begley's loading dock solutions are helping Oakville businesses manage their logistics and daily operations. Explore our products, services, and solutions below and get your free quote.
Thorough Maintenance for Commercial Overhead Doors & Docks in Oakville
Enhance the efficiency of your commercial overhead doors and loading dock equipment with Begley Overhead Doors & Docks Ltd.'s
Preventive Maintenance Inspections
in Oakville. Our team is here to ensure your installations function without issue.
From fire shutters to torsion spring doors, and from dock levelers to vehicle restraints, we promise unmatched efficiency. Our detailed Maintenance Plan allows you to focus on your core business activities, leaving the technical aspects of your overhead door and loading dock to our experts.
What Makes Our Maintenance Plan Essential for Your Overhead Door and Loading Dock?
A malfunctioning overhead door or a compromised loading dock can disrupt your workflow and incur unexpected costs. Begley Overhead Doors and Docks offers comprehensive installation and maintenance services to mitigate these challenges.
Understanding that each overhead door has unique maintenance needs, our Maintenance Plan is customized to address these specific requirements, ensuring consistent upkeep by our experienced technicians. This proactive approach allows us to identify and fix minor issues before they become bigger problems.
With the backing of Begley's Preventive Maintenance Plan and a dedicated technician overseeing your overhead door and loading dock maintenance, operational disruptions are less likely.
Industrial-Grade Overhead Door & Loading
Dock Solutions For:

Office & Retail Buildings
In Oakville's dynamic commercial landscape, businesses prioritize both security and efficiency. Begley Overhead Doors & Docks Ltd. steps up, delivering top-notch products and services for commercial entities throughout the area. Our solutions perfectly blend unparalleled quality with solid functionality, ensuring both safety and optimal performance.

Condominiums & Apartment Buildings
Oakville's multi-residential sector is expanding, necessitating specialized solutions. Begley provides robust overhead door and loading dock options, focusing on the security and convenience of these vast residential areas, ensuring daily comfort for residents.
Oakville's industrial centres require sturdy solutions to sustain their ongoing operations. Begley Overhead Doors & Docks Ltd. meets this demand by offering resilient commercial overhead doors and loading docks, specifically designed to cater to Oakville's industrial requirements, ensuring seamless operations.

Prominent institutions in Oakville, including healthcare facilities and educational institutions, need reliable and secure solutions. Begley provides commercial overhead door and loading dock solutions that adhere to strict standards, ensuring these establishments function with safety and precision, catering to their unique needs.

Hybrid Buildings Both Residential & Commercial
The architectural scene in Oakville is witnessing an uptick in mixed-use developments. These structures, merging both commercial and residential uses, require versatile solutions. Begley Overhead Doors & Docks Ltd. offers the perfect blend of safety, functionality, and efficiency.
Begley Overhead Doors & Docks Ltd. is recognized as one of Oakville's top choices for reliability and expertise. Our skilled team offers premium products, services, and solutions with a client-focused approach. For unmatched service in commercial overhead doors and loading docks in Oakville, Begley remains a trusted name in the industry.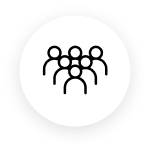 70+ Years of
Combined Experience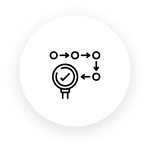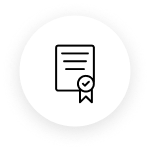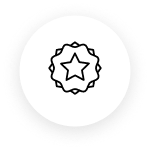 High- Quality
Products Services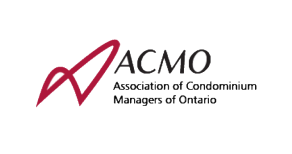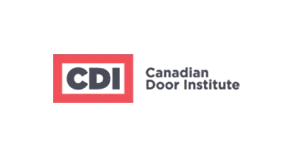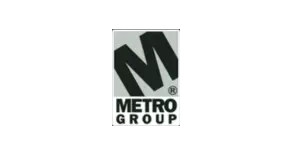 Need more info? Request a phone consultation to find out more and get a free quote!
Fill out our contact form and one of our specialists will be in touch.