Begley: Your Ultimate Destination for Commercial Overhead Doors & Loading Docks in Hamilton
Hamilton, with its rich industrial history and vibrant community, requires top-notch commercial overhead doors and loading dock solutions. Begley Overhead Doors & Docks Ltd. is here to cater to this need, ensuring businesses in Hamilton receive the best in quality and service.
Our unwavering commitment to customer satisfaction and round-the-clock service excellence makes us a preferred choice in Hamilton's dynamic commercial landscape. Reach out to us and discover the exceptional service that sets us apart in this beautiful city. Elevate your business operations with Begley!
24/7 Emergency Commercial Overhead Doors and Loading Dock Services in Hamilton
Immediate assistance required? We're here for you, Hamilton!
Begley: The Gold Standard for Commercial Overhead Doors in Hamilton
For decades, Begley Overhead Doors & Docks Ltd. has been the trusted name for Commercial Overhead Door Installation and Maintenance in Hamilton and surrounding areas.
Our extensive range of services encompasses the sale, installation, and upkeep of top-tier sectional doors, rubber rollup doors, rolling steel doors, sliding doors, fire shutters, and more.
Your facility's safety, security, and efficiency are our utmost priority. Explore our comprehensive range of commercial overhead doors and get a tailored quote today.
Loading Dock Solutions in Hamilton: Blending Safety and Efficiency
Begley Overhead Doors & Docks Ltd. proudly offers an all-inclusive range of Loading Dock Products, Solutions and Services tailored for Hamilton's commercial needs.
From sales to installation, from repair to preventive maintenance inspections, we've got it all covered. Ensure your loading dock operates seamlessly with our expert solutions. Request a free quote today.
Begley's Maintenance Services: Setting the Benchmark for Commercial Overhead Doord & Docks in Hamilton
Keep your commercial overhead doors and loading dock equipment in prime condition with Begley Overhead Doors & Docks Ltd.'s Preventive Maintenance Inspections. Our seasoned service team is dedicated to ensuring the safe, efficient, and reliable operation of your equipment.
From fire doors to torsion spring doors, from loading dock levelers to vehicle restraints, we ensure everything functions flawlessly. With our Preventive Maintenance Plan, you can focus on your business, leaving the equipment worries to us.
What Makes Our Maintenance Plan Essential for Your Overhead Door and Loading Dock?
A faulty overhead door or a damaged loading dock lift isn't merely a minor setback. Such issues can disrupt your routine operations and lead to big repair costs. At Begley Overhead Doors and Docks, we prioritize preventing these problems by offering total installation and maintenance services.
Recognizing that every overhead door has unique needs, our Maintenance Plan is far from generic. It's customized to cater to the specific requirements of each door. The plan encompasses a set of maintenance activities, executed periodically by our skilled technicians. This proactive strategy enables us to identify and rectify potential issues before they escalate into major challenges.
With our Preventive Maintenance Plan, it's not just about maintaining operational flow; it's about ensuring steadfast reliability. Rest easy, knowing a dedicated Begley expert is consistently monitoring the performance of your overhead door and loading dock. Partnering with us for maintenance translates to fewer unexpected disruptions and a smoother business operation.
Industrial-Grade Overhead Door & Loading Dock Solutions For:

Office & Retail Buildings
In the bustling commercial landscape of Hamilton, businesses require top-notch security and functionality. Begley Overhead Doors & Docks Ltd. understands this need and offers premium products and services tailored for office and retail spaces. From sleek designs to robust mechanisms, our solutions are designed to ensure the utmost security and seamless operation.

Condominiums & Apartment Buildings
Hamilton's growing multi-residential sector, including condominiums and apartment complexes, demands specialized attention. At Begley, we offer solutions that prioritize the safety and operational efficiency of these large residential communities. Our products are designed to ensure smooth access, enhanced security, and longevity, making daily life more convenient for residents.
The industrial sector, with its factories and warehouses, forms the backbone of Hamilton's economy. These facilities require robust solutions that can withstand intense and frequent usage. Begley Overhead Doors & Docks Ltd. provides heavy-duty doors and docks, tailored to meet the unique demands of the industrial environment. Our products are built to last, ensuring minimal downtime and maximum productivity.

Institutions like hospitals, schools, and other vital facilities play a crucial role in Hamilton's community. They require reliable and secure solutions that meet stringent safety standards. Begley offers a range of products that ensure the smooth movement of goods, equipment, and people within these institutions. Our solutions are not only compliant with safety regulations but also designed to operate seamlessly, ensuring these institutions function without any disruptions.

Hybrid Buildings Both Residential & Commercial
Hamilton's urban landscape is dotted with mixed-use buildings that combine both residential and commercial spaces. These unique structures require versatile solutions that cater to the varied needs of their occupants. Begley Overhead Doors & Docks Ltd. excels in providing products that strike the perfect balance between security, aesthetics, and efficient operation, ensuring that both commercial and residential components function harmoniously.
Begley Overhead Doors & Docks Ltd. is Hamilton's first choice for reliability, security, and operational safety. With a wealth of experience, our team offers top-quality products and a solution-driven approach.
We pride ourselves on understanding our clients' needs, offering effective solutions, and ensuring cost-effectiveness. For unparalleled service in commercial overhead doors and loading docks in Hamilton, Begley is the only name you can trust.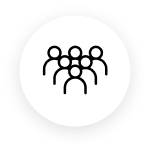 70+ Years of
Combined Experience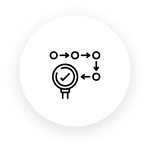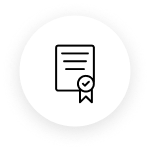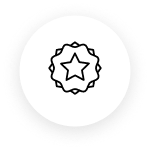 High- Quality
Products Services
Need more info? Request a phone consultation to find out more and get a free quote!
Fill out our contact form and one of our specialists will be in touch.