Begley: Premier Commercial Overhead Doors & Loading Dock Solutions in Pickering-Ajax
Comprised of two growing cities, the Pickering-Ajax region boasts a thriving business landscape. In this dynamic setting, Begley Overhead Doors & Docks Ltd. emerges as a top choice for businesses looking for exceptional commercial overhead doors and loading dock services.
Our commitment to excellence and unmatched service quality sets us apart in the Pickering-Ajax commercial arena. So, if you're a business in Pickering-Ajax looking for unparalleled overhead door or loading dock solutions, grab your free quote and let's connect!
24/7 Emergency Commercial Overhead Doors and Loading Dock Services in Pickering-Ajax
Need a fix right now? We're just a call away!
Begley: A Trusted Provider of Commercial Overhead Doors in Pickering-Ajax
Begley Overhead Doors & Docks Ltd. is recognized as a leading force in Commercial Overhead Door
Installation
and
Maintenance
in the Pickering-Ajax region. With a deep understanding of local business needs, we provide installations that blend safety, aesthetics, and functionality.
Our commitment doesn't stop at installations. We focus on long-term performance and offer comprehensive after-sales support and maintenance. Discover our range of commercial overhead doors and get your free quote now.
High-Quality Loading Dock Solutions in Oshawa
Begley Overhead Doors & Docks Ltd. is proud to showcase a wide range of
Loading Dock Products, Solutions and Services
tailored for the diverse needs of Pickering-Ajax businesses. Our solutions combine innovative technology with robust designs, ensuring smooth operations for all commercial ventures.
With a focus on safety, efficiency, and durability, our loading dock solutions are designed to support businesses in their daily operations. Explore our offerings and get your obligation-free quote.
Specialized Maintenance for Commercial Overhead Doors & Docks in Pickering-Ajax
Enhance the efficiency of your commercial overhead doors and loading docks with Begley Overhead Doors & Docks Ltd.'s
Preventive Maintenance Inspections
in Pickering-Ajax. Our team is dedicated to ensuring seamless operations for your business.
From fire doors to torsion spring doors, and from dock levelers to vehicle restraints, we guarantee top-notch service. Our Maintenance Plan allows you to focus on your core business while we handle the technicalities of your overhead door and loading dock systems.
What Makes Our Maintenance Plan Essential for Your Overhead Door and Loading Dock?
A malfunctioning overhead door or a compromised loading dock can disrupt your business flow and result in unexpected costs. At Begley Overhead Doors and Docks, we offer comprehensive installation and maintenance solutions to address these challenges.
Understanding the unique maintenance requirements of each overhead door in Pickering-Ajax, our Maintenance Plan is custom-designed to cater to these specific demands, with our experienced technicians providing consistent upkeep. This proactive strategy allows us to identify and address potential issues before they become major problems.
With the backing of Begley's Proactive Maintenance Plan and a dedicated technician overseeing your overhead door and loading dock maintenance, you can ensure smoother operations with fewer interruptions.
Industrial-Grade Overhead Door & Loading
Dock Solutions For:

Office & Retail Buildings
In the bustling commercial environment of Pickering-Ajax, businesses prioritize both security and efficiency. Begley Overhead Doors & Docks Ltd. meets these needs with unparalleled products and services, ensuring safety and peak performance.

Condominiums & Apartment Buildings
As residential communities in Pickering-Ajax expand, Begley offers robust overhead door and loading dock solutions, focusing on residents' safety and convenience.
Industrial sectors in Pickering-Ajax require sturdy solutions for uninterrupted operations. Begley Overhead Doors & Docks Ltd. provides durable commercial overhead doors and loading docks, customized for the region's industrial needs.

Key establishments in Pickering-Ajax, including healthcare and educational institutions, need reliable and secure solutions. Begley delivers commercial overhead door and loading dock solutions that adhere to strict standards, ensuring smooth operations tailored to their specific requirements.

Hybrid Buildings Both Residential & Commercial
With the rise of mixed-use developments in Pickering-Ajax, there's a need for versatile solutions. Begley Overhead Doors & Docks Ltd. offers the perfect blend of safety, utility, and efficiency.
Begley Overhead Doors & Docks Ltd. is renowned as a trusted name in Pickering-Ajax for reliability and expertise. Our skilled team delivers top-tier products and services with a focus on customer satisfaction. For unmatched expertise in commercial overhead doors and loading docks in Pickering-Ajax, Begley is the name businesses trust.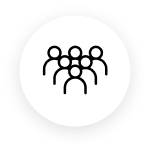 70+ Years of
Combined Experience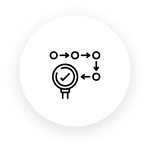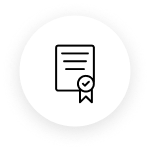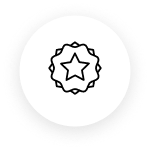 High- Quality
Products Services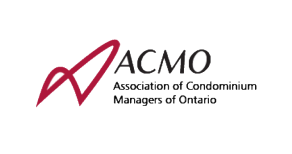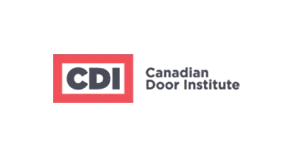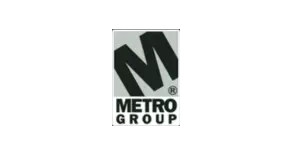 Need more info? Request a phone consultation to find out more and get a free quote!
Fill out our contact form and one of our specialists will be in touch.