Begley: A Valued Partner in Providing Commercial Overhead Doors & Loading Dock Solutions in Whitby
Whitby, with its rich history and vibrant business community, is a beacon for enterprises. In the heart of this bustling town, Begley Overhead Doors & Docks Ltd. emerges as a first choice for Whitby businesses in need of comprehensive commercial overhead doors and loading dock solutions.
Our dedication to superior service and unmatched quality makes us a standout in Whitby's commercial sector. Businesses in Whitby looking for the best in overhead door or loading dock services can grab a complimentary estimate today!
24/7 Emergency Commercial Overhead Doors and Loading Dock Services in Whitby
Need emergency maintenance help now? Call us!
Begley: Whitby's Trusted Name in Commercial Overhead Doors
Begley Overhead Doors & Docks Ltd. has carved a niche as a frontrunner in Commercial Overhead Door
Installation
and
Maintenance
in Whitby. Our experience assisting a number of Whitby businesses gives us the knowledge we need to deliver quality installations that blend safety and functionality.
But we don't stop at installations. We emphasize enduring performance and thorough post-setup maintenance support. Dive into our range of commercial overhead doors and grab a free estimate now.
Exceptional Loading Dock Solutions in Whitby
Begley Overhead Doors & Docks Ltd. proudly presents a variety of
Loading Dock Products, Solutions and Services
, tailored to meet Whitby businesses' demands. Our offerings combine trusted tech with robust designs, ensuring smooth operation for all commercial functions.
With a focus on safety, efficiency, and durability, our loading dock solutions are designed to empower businesses in their day-to-day operations. Delve deeper into our suite of solutions and get your free quote.
All-Inclusive Maintenance for Commercial Overhead Doors & Docks in Whitby
Take your operational efficiency to the next level with Begley's commercial overhead doors and loading docks
Preventive Maintenance Inspections
in Whitby. We're on a mission to ensure your enterprise functions without issues from your overhead door or loading dock hindering your operations.
From fire doors to torsion spring doors, and from dock stabilizers to vehicle anchors, we pledge top-tier service. Our Maintenance Plan lets you delegate the functioning of your overhead door and loading dock systems to our experts, freeing you up to focus on your main business.
What Makes Our Maintenance Plan Essential for Your Overhead Door and Loading Dock?
A malfunctioning overhead door or a faulty loading dock can disrupt your business flow and result in extra costs you may not have budgeted for. With Begley Overhead Doors and Docks, you're equipped with holistic installation and care solutions, lowering the likelihood of sudden financial hiccups.
Understanding the unique care needs of each overhead door popular with Whitby businesses, our Maintenance Plan is crafted to cater to their precise demands. Our seasoned crew ensures regular checks, enabling us to identify and address potential issues proactively.
With Begley's Forward-Thinking Care Package and a dedicated technician by your side, expect fluid operations with minimal hitches.
Industrial-Grade Overhead Door & Loading
Dock Solutions For:

Office & Retail Buildings
Whitby's bustling commercial sector prioritizes both safety and efficiency. Begley Overhead Doors & Docks Ltd. meets these expectations with unmatched solutions and services, guaranteeing operational safety and peak equipment performance.

Condominiums & Apartment Buildings
With Whitby's sustained residential growth, Begley is geared up to offer robust overhead door and loading dock solutions, enhancing the safety and ease of residents living in these buildings.
Whitby's industrial areas require sturdy and reliable solutions for their continuous operations. Begley Overhead Doors & Docks Ltd. provides robust commercial overhead doors and loading docks, tailored to these industrial needs.

Essential institutions in Whitby, such as healthcare and educational facilities, need dependable and secure solutions. Begley offers commercial overhead door and loading dock solutions that adhere to the stringent safety protocols these institutions uphold, ensuring specialized solutions for their unique needs.

Hybrid Buildings Both Residential & Commercial
Given the rising trend of mixed-use developments in Whitby, versatile solutions are essential. Begley Overhead Doors & Docks Ltd. achieves the perfect harmony of safety, utility, and efficiency for these multifaceted spaces.
Begley Overhead Doors & Docks Ltd. is trusted for its dependability and expertise. Our dedicated team delivers top-notch products and services, always prioritizing client satisfaction. For unmatched proficiency in commercial overhead doors and loading docks in Whitby, businesses consistently choose Begley.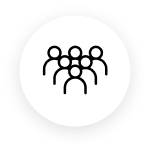 70+ Years of
Combined Experience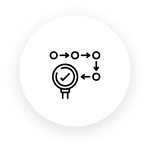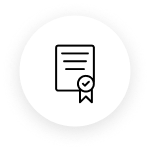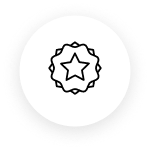 High- Quality
Products Services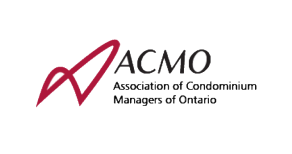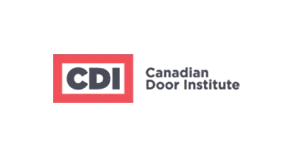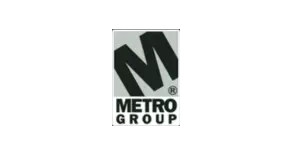 Need more info? Request a phone consultation to find out more and get a free quote!
Fill out our contact form and one of our specialists will be in touch.