Begley: Experts in Commercial Overhead Doors and Loading Docks in Georgetown for 60+ Years
Nestled in the heart of Halton Hills, Georgetown is a vibrant community with a rich history. Known for its scenic landscapes and the Credit River that flows through it, Georgetown has been a hub for entrepreneurs since the early 19th century. Today, Begley Overhead Doors & Docks Ltd. proudly serves the Georgetown community, offering high-quality services in commercial overhead doors and loading dock solutions.
Our range of services includes the installation and maintenance of Sectional Steel Doors, High-Speed Rubber Doors, Rolling Grilles, and Dock Levelers – Hydraulic & Mechanical. With a commitment to quality and professionalism, we provide Georgetown businesses with the best in commercial door and dock solutions. Trust in our expertise, and see why we're a part of Georgetown's thriving commercial landscape.
24/7 Emergency Commercial Overhead Doors and Loading Dock Services in Georgetown
Need a fix as fast as possible? Reach out to us today!
Begley: Your Top Choice for Commercial Overhead Doors and Loading Docks in Georgetown
Begley Overhead Doors & Docks Ltd. stands as a distinguished provider of Commercial Overhead Doors and Loading Docks
Installation
and
Maintenance
in Georgetown. 
Our extensive product lineup is crafted to address the evolving needs of contemporary enterprises and facilities in Georgetown. From the resilience of Sectional Steel Doors to the swift performance of High-Speed Doors, our overhead doors epitomize excellence and versatility.
Take a look at our Commercial Overhead Door products to find out more, or get a quote.
Specialized Loading Dock Solutions in Georgetown
For Georgetown's dynamic enterprises, Begley Overhead Doors & Docks Ltd. introduces a comprehensive range of Loading Dock Products, Solutions and Services. 
Our all-encompassing service suite includes everything from Dock Seals and Shelters to Loading Dock Levelers and Truck Restraints. Our dedication goes beyond just providing products; we excel in offering unparalleled Installation, Emergency Service, and Maintenance, ensuring your Loading Dock Accessories and Dock Doors function flawlessly.
See our complete list of Loading Dock solutions and get a free quote.
Effective Maintenance Plans for Commercial Overhead Doors and Loading Docks in Georgetown
Enhance the durability and performance of your Commercial Overhead Doors and Loading Docks in Georgetown with Begley's Preventive Maintenance Inspections. Our certified technicians are committed to ensuring the uninterrupted and safe functioning of your equipment.
Our thorough evaluation of door systems and comprehensive review of your loading dock elements make our Maintenance Plans the most effective at preventing future issues. Rely on Begley's forward-thinking approach, allowing you to concentrate on your core business operations.
Why Opt for Our Maintenance Plan for Your Overhead Door and Loading Dock?
The seamless functioning of your overhead door and loading dock is crucial. Any minor setback can result in operational issues, often leading to significant expenses. This is where Begley's all-encompassing repair and maintenance services shine, serving as a protective barrier against future problems.
Our Maintenance Plan, crafted with utmost precision, is tailored to cater to your distinct needs. It includes a series of scheduled maintenance tasks, executed periodically by our skilled technicians. This proactive approach ensures that small issues are detected and addressed quickly, preventing them from turning into significant challenges.
Begley's Preventive Maintenance not only assures smooth operations but also reflects our unwavering dedication and dependability. With our support, you can operate confidently, knowing we're here to help resolve any sudden issues.
Industrial-Grade Overhead Door & Loading
Dock Solutions For:

Office & Retail Buildings
Begley Overhead Doors & Docks is a respected partner for businesses requiring commercial overhead doors and loading docks in Georgetown, catering to both business centers and retail outlets. Our expert services ensure the ongoing function of your overhead doors and loading docks, enhancing security and accessibility. We offer unparalleled products that not only align with your establishment's design but also ensure safe and optimal operations. Our timely and efficient services ensure minimal disruptions, helping your business to thrive.

Condominiums & Apartment Buildings
We craft solutions tailored for Georgetown's multi-residential structures like apartment communities. Begley guarantees the safety, dependability, and operational efficiency of your overhead doors and loading docks – vital for the smooth functioning of these expansive residential communities. Our Preventive Maintenance Inspections shield against potential challenges, and our timely repair services add to the longevity of your machinery.
Industrial settings, such as manufacturing units and storage facilities in Georgetown, demand sturdy, high-performance overhead doors and loading docks. We offer solutions specifically designed for constant use. Our Maintenance Inspections identify potential issues early on, preventing expensive operational setbacks. We address the distinct needs of industrial setups, delivering products and services that bolster productivity and safety.

For Georgetown's essential institutions, ranging from medical centers to schools, we provide dependable, secure, and user-friendly overhead doors and loading docks. Our solutions adhere to stringent safety regulations, ensuring the smooth movement of these buildings' crucial supplies. With our expert team's assistance, these pivotal institutions can operate seamlessly.

Hybrid Buildings Both Residential & Commercial
Begley Overhead Doors & Docks Ltd. specializes in catering to mixed-use structures in Georgetown that blend residential and commercial environments. We address the distinct challenges of these spaces, offering adaptive solutions that balance security, aesthetics, and efficiency. Our maintenance checks and swift repair services ensure uninterrupted operations for both commercial and residential segments.
For businesses seeking dependability and certified excellence, Begley Overhead Doors and Docks Ltd. sets the benchmark for commercial overhead doors and loading docks in Georgetown.
With a combined expertise of over 70 years, our team not only provides superior products but also specialized solutions to every challenge. When it comes to commercial overhead doors and loading docks in Georgetown, Begley remains a trusted name.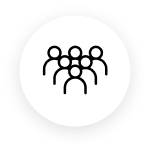 70+ Years of
Combined Experience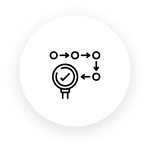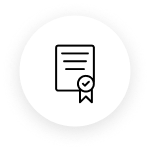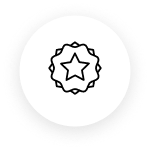 High- Quality
Products Services
Need more info? Request a phone consultation to find out more and get a free quote!
Fill out our contact form and one of our specialists will be in touch.