Begley: Delivering Superior Commercial Overhead Doors & Loading Dock Services in Oshawa
Situated within the Durham Region, Oshawa has as a vibrant business community. In this evolving city, Begley Overhead Doors & Docks Ltd. shines as one of the best choices for commercial overhead doors and loading dock solutions, elevating Oshawa's commercial spaces with unmatched dedication and excellence.
Our unwavering commitment to our clients and our promise of top-tier service has cemented our reputation in Oshawa's flourishing commercial sector. If you're an Oshawa business in need of outstanding overhead door or loading dock solutions, reach out to us today!
24/7 Emergency Commercial Overhead Doors and Loading Dock Services in Oshawa
Need urgent help? Dial us immediately!
Begley: Leading the Way in Commercial Overhead Doors in Oshawa
Begley Overhead Doors & Docks Ltd. stands as a premier provider of Commercial Overhead Door
Installation
and
Maintenance
in Oshawa.
With a firm understanding of Oshawa's business environment, Begley delivers tailored installations that merge safety, utility, and design.
Our dedication extends beyond mere installations; emphasizing longevity and optimal functionality, Begley ensures businesses enjoy state-of-the-art doors, complemented by comprehensive post-sales support and maintenance. Delve into our commercial overhead doors and secure a complimentary quote today.
All-Inclusive Loading Dock Solutions in Oshawa
Begley Overhead Doors & Docks Ltd. proudly presents a diverse array of
Loading Dock Products, Solutions and Services
, crafted to suit Oshawa businesses.
Adapting to the evolving needs of the commercial realm, our loading dock offerings incorporate cutting-edge tech with sturdy designs, facilitating seamless operations for retailers, warehouses, and other commercial entities.
Prioritizing safety, productivity, and resilience, Begley's loading dock solutions empower Oshawa businesses in their logistical and daily tasks. Explore our diverse offerings below and obtain your no-obligation quote.
Expert Maintenance for Commercial Overhead Doors & Docks in Oshawa
Boost the performance of your commercial overhead doors and loading dock apparatus with Begley Overhead Doors & Docks Ltd.'s
Preventive Maintenance Inspections
in Oshawa. Our crew is ready to ensure your systems operate flawlessly.
From fire doors to torsion spring doors, and from dock levelers to vehicle restraints, we pledge unparalleled efficiency. Our comprehensive Maintenance Plan lets you concentrate on your primary business tasks, entrusting the technicalities of your overhead door and loading dock to our specialists.
What Makes Our Maintenance Plan Essential for Your Overhead Door and Loading Dock?
A faulty overhead door or an impaired loading dock can hinder operations and lead to unforeseen expenses. Begley Overhead Doors and Docks provides all-encompassing setup and maintenance services to counter these issues.
Recognizing the distinct maintenance demands of each overhead door, our Maintenance Plan is tailored to meet these unique needs, ensuring regular care by our seasoned technicians. This forward-thinking approach enables us to spot and rectify minor concerns before they escalate.
With the support of Begley's Preventive Maintenance Plan and a devoted technician supervising your overhead door and loading dock care, operational hiccups are minimized.
Industrial-Grade Overhead Door & Loading
Dock Solutions For:

Office & Retail Buildings
In Oshawa's lively commercial scene, enterprises value both protection and efficacy. Begley Overhead Doors & Docks Ltd. rises to the occasion, offering unmatched products and services for commercial players across the city. Our solutions seamlessly integrate exceptional quality with robust functionality, ensuring safety and top-notch performance.

Condominiums & Apartment Buildings
Oshawa's residential communities are growing, demanding specialized solutions. Begley provides sturdy overhead door and loading dock solutions, centring on the safety and ease of use of these expansive living zones for residents.
Oshawa's industrial hubs need robust solutions for their continuous operation. Begley Overhead Doors & Docks Ltd. caters to this need by presenting durable commercial overhead doors and loading docks, tailored for Oshawa's industrial requirements, assuring uninterrupted workflows.

Key institutions in Oshawa, encompassing health centres and schools, seek dependable and secure solutions. Begley offers commercial overhead door and loading dock solutions that meet stringent criteria, ensuring these institutions operate with safety and accuracy, addressing their distinct demands.

Hybrid Buildings Both Residential & Commercial
Oshawa is experiencing a surge in mixed-use projects. These buildings, blending commercial and residential purposes, demand versatile solutions. Begley Overhead Doors & Docks Ltd. delivers the ideal mix of protection, utility, and efficiency.
Begley Overhead Doors & Docks Ltd. is celebrated as one of Oshawa's top picks for dependability and proficiency. Our adept team presents high-grade products, services, and solutions with a client-centric mindset. For unparalleled expertise in commercial overhead doors and loading docks in Oshawa, Begley stands as the go-to name.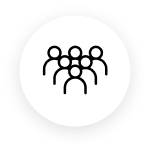 70+ Years of
Combined Experience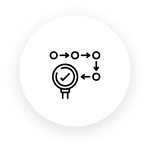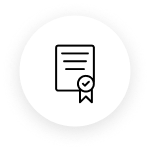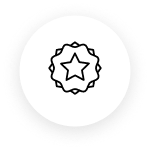 High- Quality
Products Services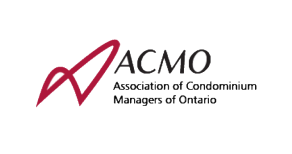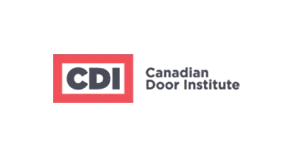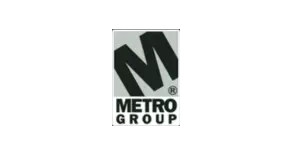 Need more info? Request a phone consultation to find out more and get a free quote!
Fill out our contact form and one of our specialists will be in touch.