Begley: 60+ Years of Pioneering Commercial Overhead Doors & Loading Dock Solutions in Markham
Markham, a city celebrated for its rich heritage, beautiful Main Streets and burgeoning business districts, requires only the finest in commercial overhead doors and loading dock solutions. Begley Overhead Doors & Docks Ltd. emerges as a leader, unwavering in our commitment to supporting Markham's growing commercial landscape with superior quality and service.
Our unwavering focus on client satisfaction and our pledge to provide unparalleled service has solidified our standing in Markham's dynamic commercial industries as a trusted partner. Engage with us and see how we stand a part in servicing this vibrant city.
24/7 Emergency Commercial Overhead Doors and Loading Dock Services in Markham
Immediate help required in Markham? Begley is at your service!
Begley: Elevating Standards for Commercial Overhead Doors in Markham
For decades, Begley Overhead Doors & Docks Ltd. has been the trusted choice for Commercial Overhead Door Installation and Maintenance in Markham.
From the procurement to the upkeep of cutting-edge sectional doors, rubber doors, rolling steel doors, and beyond, we have your needs addressed.
By emphasizing your business's protection, reliability, and streamlined operations, explore our extensive array of commercial overhead doors and obtain a tailored quote today.
Markham's Trusted Destination for Loading Dock Solutions
Begley Overhead Doors & Docks Ltd. takes pride in offering an all-encompassing range of
Loading Dock Products, Solutions and Services
, specifically designed for Markham's commercial requirements.
From the initial procurement to the final setup, from prompt repairs to routine maintenance assessments, we guarantee your loading dock operates seamlessly.
Boost your loading dock's efficiency with our expert solutions. Get a complimentary quote today.
Begley's Commitment to Maintenance: Setting New Benchmarks for Commercial Overhead Doors & Docks in Markham
Ensure the optimal performance of your commercial overhead doors and loading dock equipment with Begley Overhead Doors & Docks Ltd.'s Preventive Maintenance Inspections. Our seasoned professionals are dedicated to ensuring the safety and top-tier functioning of your overhead doors and loading docks.
From fire shutters to torsion spring doors, from dock levelers to vehicle restraints, we promise unparalleled performance. Our Maintenance Plan empowers you to focus on your primary business, leaving the equipment complexities to us.
What Makes Our Maintenance Plan Essential for Your Overhead Door and Loading Dock?
A malfunctioning overhead door or a faulty loading dock lift can disrupt your daily operations and result in hefty repair costs. Begley Overhead Doors and Docks offers comprehensive installation and maintenance services to avert these issues.
Our Maintenance Plan is detailed, understanding that each overhead door has its specific requirements. We tailor our plan to match these unique needs, ensuring routine maintenance tasks are executed flawlessly by our skilled technicians. This proactive approach allows us to identify and rectify minor issues before they escalate.
With Begley's Preventive Maintenance Plan, it's about fostering confidence. With a dedicated Begley expert managing your overhead door and loading dock, unforeseen malfunctions are eliminated. Collaborate with us, and channel your energy towards running your business.
Industrial-Grade Overhead Door & Loading Dock Solutions For:

Office & Retail Buildings
In Markham's flourishing commercial arena, enterprises demand top-notch security and functionality. Begley Overhead Doors & Docks Ltd. meets this demand, offering elite products and services for businesses and retailers. Our solutions merge visual appeal with robust functionality, ensuring optimal protection and operation.

Condominiums & Apartment Buildings
Markham's growing multi-residential domain requires specific solutions. Begley offers products that prioritize the safety and efficiency of these expansive residential communities, ensuring residents never experience an inconvenience related to accessing their building.
Markham's industrial centres require dependable and strong solutions for their intensive operations. Begley Overhead Doors & Docks Ltd. provides resilient doors and docks, tailored to cater to the industrial sector's specific demands, ensuring productivity that never stops.

Essential facilities like medical centres and educational institutions in Markham require reliable and secure solutions to support its growing population. Begley offers products that ensure these institutions operate without issue, meeting their unique needs.

Hybrid Buildings Both Residential & Commercial
Markham's growing urban landscape boasts mixed-use structures. These buildings require versatile solutions, and Begley Overhead Doors & Docks Ltd. delivers the ideal combination of security, aesthetics, and efficiency for both residents and business owners.
Begley Overhead Doors & Docks Ltd. is Markham's prime choice for dependability, protection, and operational brilliance. Our experienced team offers elite products with a solution-centric approach. For unparalleled service in commercial overhead doors and loading docks in Markham, Begley stands unmatched.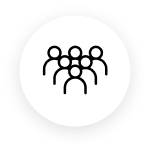 70+ Years of
Combined Experience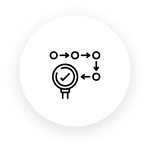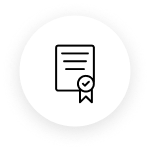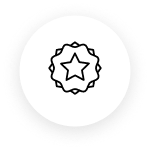 High- Quality
Products Services
Need more info? Request a phone consultation to find out more and get a free quote!
Fill out our contact form and one of our specialists will be in touch.