Begley: Leading the Way in Commercial Overhead Doors & Loading Docks in Innisfil
Innisfil, a town known for its scenic landscapes and growing commercial hubs, deserves nothing but the best when it comes to commercial overhead doors and loading dock solutions. Begley Overhead Doors & Docks Ltd. stands at the forefront, dedicated to serving the businesses of Innisfil with unparalleled quality and service.
Our steadfast dedication to client contentment and our commitment to delivering exceptional service have cemented our reputation in Innisfil's bustling commercial sector. Connect with us and experience the Begley difference in this charming town. Let Begley elevate your business standards!
24/7 Emergency Commercial Overhead Doors and Loading Dock Services in Innisfil
Need urgent assistance in Innisfil? Begley is just a call away!
Begley: Setting the Bar for Commercial Overhead Doors in Innisfil
For years, Begley Overhead Doors & Docks Ltd. has been the go-to name for Commercial Overhead Door Installation and Maintenance in Innisfil and its neighbouring regions.
From the sale to the maintenance of state-of-the-art sectional doors, rubber doors, rolling steel doors, and more, we've got you covered.
Prioritizing your establishment's safety, security, and operational efficiency, delve into our diverse range of commercial overhead doors and request a personalized quote today.
Innisfil's Premier Loading Dock Solutions
Begley Overhead Doors & Docks Ltd. is proud to present a comprehensive suite of Loading Dock Products, Solutions and Services, tailor-made for Innisfil's commercial demands.
From the initial sale to the final installation, from timely repairs to regular maintenance checks, we ensure your loading dock's smooth operation.
Enhance your loading dock's performance with our specialized solutions. Secure a free quote now.
Begley's Maintenance Commitment: Elevating Standards for Commercial Overhead Doors & Docks in Innisfil
Ensure your commercial overhead doors and loading dock apparatus remain in peak condition with Begley Overhead Doors & Docks Ltd.'s Preventive Maintenance Inspections. Our experienced team is devoted to guaranteeing the safe and efficient functioning of your equipment.
From fire shutters to torsion spring doors, from dock levelers to vehicle restraints, we guarantee impeccable performance. Our Maintenance Plan allows you to concentrate on your core business while we handle the equipment intricacies.
What Makes Our Maintenance Plan Essential for Your Overhead Door and Loading Dock?
A faulty overhead door or a compromised loading dock lift isn't just a minor hiccup. These disruptions can halt your routine activities and lead to pricey repair bills. This is where Begley Overhead Doors and Docks steps in, offering holistic installation and maintenance services to prevent these problems.
Our Maintenance Plan is crafted with precision, recognizing that every overhead door has its unique set of demands. Instead of a generic approach, we customize our plan to align with these distinct needs. The plan encompasses routine maintenance activities, diligently executed by our adept technicians. This proactive methodology enables us to detect and address small issues before they evolve into substantial challenges.
With Begley's Preventive Maintenance Plan, it's not merely about sustaining a workflow; it's about instilling trust. Rest assured, with a dedicated Begley specialist overseeing your overhead door and loading dock, unexpected breakdowns become a thing of the past. Partner with us, and shift your focus solely to your business's growth.
Industrial-Grade Overhead Door & Loading Dock Solutions For:

Office & Retail Buildings
In Innisfil's thriving commercial sector, businesses seek advanced security and functionality. Begley Overhead Doors & Docks Ltd. rises to the occasion, offering top-tier products and services for offices and retailers. Our solutions combine aesthetic appeal with robust functionality, ensuring optimal security and operation.

Condominiums & Apartment Buildings
Innisfil's expanding multi-residential landscape demands specialized solutions. Begley delivers products that focus on the safety and efficiency of these vast residential communities, ensuring residents experience convenience daily.
Innisfil's industrial hubs need resilient solutions for their rigorous usage. Begley Overhead Doors & Docks Ltd. offers durable doors and docks, designed to meet the specific needs of the industrial sector, ensuring consistent productivity.

Vital establishments like hospitals and schools in Innisfil need dependable and secure solutions. Begley provides products that facilitate smooth operations within these institutions, ensuring they function without issue.

Hybrid Buildings Both Residential & Commercial
Innisfil's cityscape features mixed-use buildings. These structures need versatile solutions, and Begley Overhead Doors & Docks Ltd. provides the perfect blend of security, aesthetics, and efficiency.
Begley Overhead Doors & Docks Ltd. is Innisfil's top pick for reliability, security, and operational excellence. Our seasoned team delivers high-calibre products with a solutions-focused approach. For unmatched service in commercial overhead doors and loading docks in Innisfil, Begley remains unparalleled.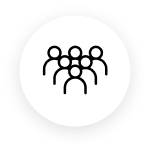 70+ Years of
Combined Experience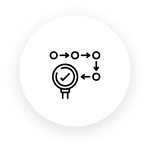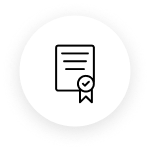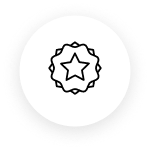 High- Quality
Products Services
Need more info? Request a phone consultation to find out more and get a free quote!
Fill out our contact form and one of our specialists will be in touch.