Begley: A Leading Expert in Commercial Overhead Doors & Loading Docks in Brampton for 60+ Years
Brampton, with its rich history and vibrant community of over 790,000 residents, deserves high-quality commercial overhead doors and loading docks solutions. Begley Overhead Doors and Docks Ltd. is here to ensure businesses in Brampton receive nothing but the best.
Our unwavering commitment to customer satisfaction and round-the-clock service excellence distinguishes us in Brampton's dynamic commercial landscape. Reach out to us and discover the exceptional service that has made us a preferred choice in this wonderful city. Elevate your business operations; request your complimentary quote today!
24/7 Emergency Commercial Overhead Doors and Loading Dock Services in Brampton
Experiencing issues that need a fix asap? Call now!
Begley: A Specialist in Commercial Overhead Doors in Brampton
For decades, Begley Overhead Doors and Docks Ltd. has been a pioneer in Commercial Overhead Door
Installation
and
Maintenance
in Brampton and its neighbouring regions.
We proudly offer a diverse range of services, from the sale and installation to the upkeep of industrial-grade sectional doors, rubber rollup doors, rolling steel doors, and more.
Your facility's safety, security, and efficiency are our utmost concern. Explore our extensive collection of commercial overhead doors and contact us for a quote.
Loading Dock Solutions in Brampton
Begley Overhead Doors and Docks Ltd. is thrilled to introduce our comprehensive Loading Dock Products, Solutions and Services. 
Recognizing the distinct challenges Brampton businesses face, we offer sales, installation, and repair services for loading dock levelers, lift tables, and other essential loading dock accessories. From preventive maintenance checks to a host of other services, we've got it all.
A seamless loading dock is pivotal for your facility's smooth operations. Let our expertise be your advantage – browse our array of loading dock solutions and ask for a no-obligation quote today.
Commercial Overhead Doors & Docks: Maintenance Services in Brampton
Optimize the performance of your commercial overhead doors and loading dock equipment with Begley Overhead Doors & Docks Ltd.'s Preventive Maintenance Inspections. Our seasoned team is dedicated to ensuring the safe, efficient, and reliable functioning of your equipment.
From fire door operations to torsion spring door functionalities and visual checks of your loading dock components, we are thorough in our approach. With our Preventive Maintenance Plan, operational hiccups become history, letting you concentrate on managing your facility.
Why is Our Maintenance Plan Crucial for Your Overhead Door and Loading Dock?
A malfunctioning door or a faulty loading dock can disrupt operations and lead to hefty repair costs. We offer holistic installation and maintenance services to avoid these challenges.
Our Maintenance Plan is made to cater to individual requirements. It encompasses a series of maintenance activities performed periodically by our skilled technicians. This proactive approach helps us identify and rectify minor issues, preventing them from escalating into major challenges.
Our Preventive Maintenance Plan not only guarantees operational consistency but also instills confidence. Rest easy knowing a dedicated Begley technician is routinely assessing your overhead door and loading dock. With us, you can shift your focus from potential breakdowns to your core business operations.
Industrial-Grade Overhead Door & Loading
Dock Solutions For:

Office & Retail Buildings
Begley Overhead Doors & Docks is an essential ally for commercial entities in Brampton, including office spaces and retail outlets. Our maintenance plans bolster the seamless functioning of your overhead doors and loading docks, enhancing security and accessibility. We deliver unparalleled products that not only complement your business's aesthetics but also ensure safe and efficient operations. Our swift and proficient services ensure minimal disruptions, allowing your business to thrive.

Condominiums & Apartment Buildings
We craft solutions tailored for Brampton's multi-residential structures like condos and apartment buildings. Begley guarantees the security, safety, and operational efficiency of your overhead doors and loading docks – vital for the smooth functioning of expansive residential communities. Our Preventive Maintenance Inspections shield against potential disruptions, and our prompt repair services ensure the longevity of your installations.
Industrial settings such as manufacturing units and storage facilities in Brampton require sturdy, high-performance overhead doors and loading docks. We provide robust solutions designed for rigorous use. Our inspections identify potential issues early on, reducing expensive downtimes. We cater to the specific demands of industrial setups, offering products and services that boost productivity and safety.

For Brampton's essential institutions like hospitals and schools, we offer dependable, secure, and user-friendly overhead doors and loading docks. Our solutions adhere to stringent safety regulations, ensuring the hassle-free movement of goods and equipment. With our experienced team at the helm, these pivotal institutions can operate without issue.

Hybrid Buildings Both Residential & Commercial
Begley Overhead Doors & Docks is adept at servicing mixed-use structures in Brampton that blend residential and commercial spaces. We cater to the distinct needs of these buildings, offering versatile solutions that strike a balance between security, aesthetics, and efficiency. Our preventive checks and swift repair services ensure uninterrupted operations for both commercial and residential segments.
Begley Overhead Doors and Docks Ltd. stands out as the first choice for Brampton businesses seeking reliability, security, and operational safety for their commercial overhead doors and loading docks. With a combined legacy spanning over seven decades, our knowledgeable team not only offers top-tier products and services but also brings a problem-solving approach to every challenge.
At Begley, our goal is to work in closely with our clients, delivering effective solutions while minimizing downtimes and ensuring cost efficiency. For commercial overhead doors and loading docks in Brampton, Begley is where unparalleled service meets unmatched skill.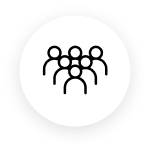 70+ Years of
Combined Experience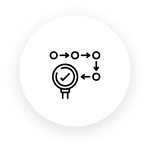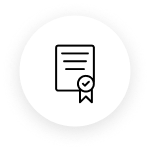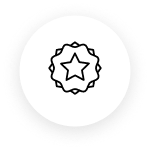 High- Quality
Products Services
Need more info? Request a phone consultation to find out more and get a free quote!
Fill out our contact form and one of our specialists will be in touch.