Begley: The Premier Choice for Commercial Overhead Doors & Loading Docks in Barrie for 60+ Years
Barrie, with its thriving business community, requires top-of-the-line commercial overhead doors and loading dock solutions. Begley Overhead Doors and Docks Ltd. has consistently risen to the occasion, ensuring Barrie's commercial needs are met with precision and professionalism.
Our constant commitment to our clients, combined with our 24/7 service, has positioned us as an example of excellence in Barrie's vibrant commercial landscape. Contact us today, and let's elevate your business operations together. Get your free quote now!
24/7 Emergency Commercial Overhead Doors and Loading Dock Services in Barrie
Immediate assistance required? We're just a call away!
Begley: Trusted Specialists in Commercial Overhead Doors in Barrie
For decades, businesses have placed their trust in Begley Overhead Doors and Docks Ltd. for unparalleled Commercial Overhead Door
Installation
and
Maintenance
in Barrie. 
From cutting-edge sectional doors to resilient rubber rollup doors, and from rolling steel doors to advanced sliding doors, we cater to every need. 
Our mission is clear: to ensure the safety, security, and efficiency of your establishment. Dive into our diverse range of commercial overhead doors or get a quote, and let's collaborate on the perfect solution for you.
Complete Loading Dock Solutions in Barrie
Begley Overhead Doors and Docks Ltd. offers businesses in Barrie an all-encompassing suite of
Loading Dock Products, Solutions and Services
. 
Recognizing the distinct challenges of Barrie's commercial sector, we offer a comprehensive range of services from sales to installation and repair of loading dock levelers and accessories.
A seamlessly operating loading dock is the backbone of your business. Harness our expertise and optimize your facility's operations today by getting a free quote.
Commercial Overhead Doors & Docks: High-Quality
Maintenance Services in Barrie
At Begley Overhead Doors & Docks Ltd., we believe in proactive care. Our seasoned team is dedicated to ensuring your commercial overhead doors and loading dock equipment are always in prime condition.
From fire doors to torsion spring doors, and from loading dock levelers to vehicle restraints, we leave no stone unturned. Our Preventive Maintenance Inspections are designed to keep disruptions to a minimum, so you can focus solely on running your operation.
Why is Begley's Maintenance Plan a Must-have for Barrie Businesses?
Unexpected issues can disrupt operations and lead to hefty repair costs. Our comprehensive suite of services is designed to prevent such challenges.
Our Maintenance Plan is adaptive, addressing the unique needs of each overhead door and loading dock. Periodic checks by our expert technicians ensure minor issues are nipped in the bud.
With our Preventive Maintenance Plan, you gain more than just operational consistency; you gain trust and reliability. Rest easy knowing a dedicated Begley technician is ensuring the optimal functionality of your overhead door and loading dock.
Industrial-Grade Overhead Door & Loading
Dock Solutions For:

Office & Retail Buildings
Begley Overhead Doors & Docks is an essential partner for commercial entities in Barrie. Our maintenance plans enhance the operation of your overhead doors and loading docks, bolstering security and access. We offer reliable products that align with your business aesthetics while ensuring safe, efficient operation. Our swift and expert services ensure minimal disruptions, keeping your business in motion.

Condominiums & Apartment Buildings
We provide tailored solutions for Barrie's multi-residential structures. Begley ensures the security, safety, and operational efficiency of your overhead doors and loading docks, vital for the smooth functioning of expansive residential communities. Our Preventive Maintenance Inspections shield against potential disruptions, ensuring residents' daily routines remain unaffected.
Barrie's industrial sector, featuring factories and storage facilities, demands resilient solutions. We deliver industrial-strength overhead doors and loading docks tailored for high-demand scenarios. Our offerings boost productivity, bolster safety, and curb operational pauses so your facility can keep running.

Catering to Barrie's essential institutions like hospitals and educational centres, we present secure and efficient overhead doors and loading docks. Our solutions meet strict safety benchmarks, facilitating smooth institutional functions and the secure movement of essential items.

Hybrid Buildings Both Residential & Commercial
For Barrie's diverse mixed-use structures, harmonizing residential and commercial requirements is paramount. We introduce adaptable solutions that serve both areas, guaranteeing a steady operational flow every day.
Begley Overhead Doors and Docks Ltd. stands as the preferred choice for Barrie businesses seeking reliability, security, and operational safety for their commercial overhead doors and loading docks. With a wealth of combined experience, our team not only delivers top-tier products and services but also adopts a solution-centric approach to every challenge.
At Begley, our commitment is to work in tandem with our clients, delivering effective solutions while ensuring minimal downtime and cost efficiency. Our goal is to elevate your experience, aligning with your requirements and surpassing your expectations. For commercial overhead doors and loading docks in Barrie, Begley is the name synonymous with unparalleled service and unmatched expertise.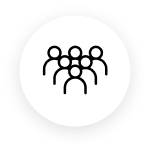 70+ Years of
Combined Experience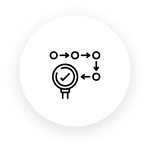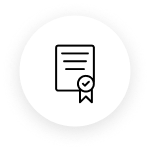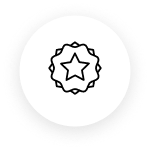 High- Quality
Products Services
Need more info? Request a phone consultation to find out more and get a free quote!
Fill out our contact form and one of our specialists will be in touch.