Begley: Newmarket's Leading Source for Commercial Overhead Doors & Loading Dock Solutions
Located in the heart of York Region, Newmarket is quickly becoming a beacon of commercial growth and innovation in Ontario. Amidst this dynamic environment, Begley Overhead Doors & Docks Ltd. shines as the go-to expert in industrial-grade overhead doors and loading docks, dedicated to elevating Newmarket's commercial spaces with unmatched quality and service.
Our steadfast dedication to client satisfaction and our promise of exceptional service have cemented our position in Newmarket's flourishing commercial scene. If you're a Newmarket business seeking top-notch overhead door or loading dock solutions, connect with us and watch your business soar!
24/7 Emergency Commercial Overhead Doors and Loading Dock Services in Mississauga
Need help now? Give us a call!
Begley: Setting the Gold Standard for Commercial Overhead Doors in Newmarket
For years, Begley Overhead Doors & Docks Ltd. has been Newmarket's trusted partner for Commercial Overhead Door Installation and Maintenance in Newmarket.
From sourcing to maintaining state-of-the-art sectional doors, rubber doors, rolling steel doors, and more, we've got you covered.
We're all about prioritizing your business's security, operational demands, and efficiency. So, discover more about our wide array of commercial overhead doors and ask for a tailored quote today.
Providing High-Quality Loading Dock Solutions in Newmarket
Begley Overhead Doors & Docks Ltd. proudly presents a comprehensive suite of Loading Dock Products, Solutions and Services, tailored to Newmarket's commercial needs.
From initial sales to expert installation, from timely repairs to regular maintenance, we guarantee your loading dock's smooth operation.
Elevate your loading dock's functionality with our specialized offerings. Request your no-obligation quote today.
Begley's Dedication to Maintaining Commercial Overhead Doors & Docks in Newmarket
Optimize your commercial overhead doors and loading dock equipment's performance with Begley Overhead Doors & Docks Ltd.'s
Preventive Maintenance Inspections
. Our skilled team is passionate about ensuring the longevity and flawless operation of your machinery.
From fire shutters to torsion spring doors, from dock levelers to vehicle restraints, we guarantee top-tier performance. Our Maintenance Plan lets you concentrate on your core business activities, entrusting the intricacies of your overhead door and loading dock to our experts.
What Makes Our Maintenance Plan Essential for Your Overhead Door and Loading Dock?
A malfunctioning overhead door or a compromised loading dock can hinder your operations and lead to unexpected expenses. Begley Overhead Doors and Docks provides all-inclusive installation and maintenance services to counter these challenges.
Our Maintenance Plan is crafted recognizing that each overhead door has distinct maintenance needs. We customize our plan to these nuances, ensuring regular maintenance tasks are performed by our expert technicians. This strategy allows us to spot and address minor concerns before they become major problems.
With Begley's Preventive Maintenance Plan and a dedicated Begley specialist overseeing your overhead door and loading dock maintenance, disruptions become a thing of the past.
Industrial-Grade Overhead Door & Loading Dock Solutions For:

Office & Retail Buildings
In Newmarket's dynamic commercial landscape, businesses prioritize security and efficiency. Begley Overhead Doors & Docks Ltd. answers this call, delivering premier products and services for commercial ventures throughout the town. Our solutions blend visual appeal with sturdy functionality, ensuring optimal safety and productivity.

Condominiums & Apartment Buildings
Newmarket's growing multi-residential domain demands specialized care. Begley provides robust overhead door and loading dock solutions, focusing on the safety and ease of these vast residential areas, guaranteeing daily ease of use for residents.
Newmarket's industrial hubs require durable solutions for their constant operations. Begley Overhead Doors & Docks Ltd. offers resilient commercial overhead doors and loading docks, designed to meet Newmarket's industrial challenges, ensuring consistent output.

Vital institutions in Newmarket, like clinics and educational facilities, need trustworthy and secure solutions. Begley provides commercial overhead door and loading dock solutions that adhere to strict regulations and ensure these institutions function safely and effectively, catering to their unique requirements.

Hybrid Buildings Both Residential & Commercial
Newmarket's architectural evolution showcases mixed-use buildings. These structures, merging commercial and residential uses, need versatile solutions. Begley Overhead Doors & Docks Ltd. provides the perfect blend of security, utility, and efficiency.
Begley Overhead Doors & Docks Ltd. stands out as one of Newmarket's top choices for reliability and expertise. Our proficient team delivers exceptional products, services, and solutions with a focus on client satisfaction. For unmatched service in commercial overhead doors and loading docks in Newmarket, Begley is a name you can truly trust.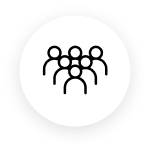 70+ Years of
Combined Experience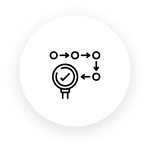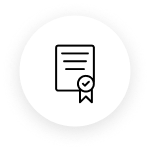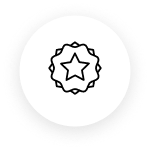 High- Quality
Products Services
Need more info? Request a phone consultation to find out more and get a free quote!
Fill out our contact form and one of our specialists will be in touch.