Begley: Mississauga's Premier Provider of Commercial Overhead Doors & Loading Dock Solutions
As a vibrant city on the shores of Lake Ontario, Mississauga is a powerhouse of commercial activity. In this bustling city, Begley Overhead Doors & Docks Ltd. emerges as one of the most experienced and trusted solutions providers, committed to enhancing Mississauga's commercial spaces with quality and service that can't be beaten.
Our unwavering commitment to our client's needs and our pledge to offer outstanding service has solidified our stature in Mississauga's thriving commercial landscape. So, are you a business or commercial operation in Mississauga in need of quality overhead door or loading dock services? Get in touch, and let us elevate your business to new heights!
24/7 Emergency Commercial Overhead Doors and Loading Dock Services in Mississauga
Immediate assistance required? We're a quick call away!
Begley: Exceeding Expectations for Commercial Overhead Doors in Mississauga
For decades, Begley Overhead Doors & Docks Ltd. has been the trusted name for Commercial Overhead Door Installation and Maintenance in Mississauga and the surrounding GTA.
From procuring to maintaining cutting-edge sectional doors, rubber doors, rolling steel doors, and beyond, we ensure your needs are met.
Focused on your business's safety, operational needs, and efficiency, explore our extensive range of commercial overhead doors and request a personalized quote today.
First in Complete Loading Dock Solutions in Mississauga
Begley Overhead Doors & Docks Ltd. is elated to offer an all-encompassing range of Loading Dock Products, Solutions and Services, designed to meet the demands of Mississauga's commercial enterprises.
From sales to installation, from prompt repairs to systematic maintenance, we ensure your loading dock operates seamlessly.
Boost your loading dock's operations with our specialized services. Request your complimentary quote now.
Begley's Commitment to Maintenance for Commercial Overhead Doors & Docks in Mississauga
Maximize the efficiency of your commercial overhead doors and loading dock equipment with Begley Overhead Doors & Docks Ltd.'s Preventive Maintenance Inspections. Our adept team is devoted to ensuring the durability and seamless operation of your installations.
From fire shutters to torsion spring doors, from dock levelers to vehicle restraints, we promise unparalleled performance. Our Maintenance Plan allows you to focus on your primary business operations, leaving the mechanics of your overhead door and loading dock to us.
What Makes Our Maintenance Plan Essential for Your Overhead Door and Loading Dock?
A malfunctioning overhead door or an impaired loading dock can disrupt your workflow and result in unforeseen costs. Begley Overhead Doors and Docks offers comprehensive installation and maintenance services to avert these challenges.
Our Maintenance Plan is designed with the understanding that each overhead door possesses unique requirements to be maintained. We tailor our plan to these specific requirements, ensuring consistent maintenance activities are executed by our proficient technicians. This proactive approach enables us to identify and rectify minor issues before they become more advanced.
With Begley's Preventive Maintenance Plan and a dedicated Begley expert managing your overhead door and loading dock maintenance, unforeseen interruptions are minimized. Partner with us today!
Industrial-Grade Overhead Door & Loading Dock Solutions For:

Office & Retail Buildings
In Mississauga's lively commercial sector, businesses seek top-notch security and functionality. Begley Overhead Doors & Docks Ltd. meets this demand, offering elite products and services for commercial entities across the city. Our solutions harmonize aesthetic allure with robust functionality, ensuring optimal protection and efficiency.

Condominiums & Apartment Buildings
Mississauga's burgeoning multi-residential sector requires specialized attention. Begley offers robust overhead door and loading dock solutions, emphasizing the safety and convenience of these expansive residential communities, ensuring daily comfort for residents.
Mississauga's industrial centres need resilient solutions for their continuous, demanding activities. Begley Overhead Doors & Docks Ltd. provides robust commercial overhead doors and loading docks, tailored to cater to Mississauga's industrial needs, ensuring uninterrupted productivity.

Essential institutions like hospitals and schools in Mississauga require reliable and secure solutions. Begley offers commercial overhead door and loading dock solutions that ensure these establishments operate safely and efficiently, addressing their distinct needs.

Hybrid Buildings Both Residential & Commercial
Mississauga's evolving skyline features mixed-use structures. These buildings, combining both commercial and residential functionalities, require adaptable solutions. Begley Overhead Doors & Docks Ltd. delivers the ideal amalgamation of security, functionality, and efficiency.
Begley Overhead Doors & Docks Ltd. is recognized as one of Mississauga's foremost choices for dependability and experience. Our skilled team offers top products, services, and solutions with a client-centric mindset. For unparalleled service in commercial overhead doors and loading docks in Mississauga, no one does it better than Begley.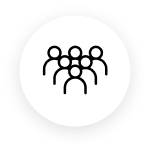 70+ Years of
Combined Experience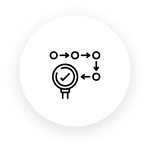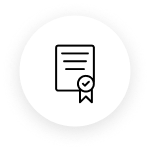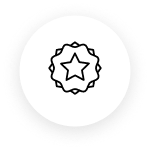 High- Quality
Products Services
Need more info? Request a phone consultation to find out more and get a free quote!
Fill out our contact form and one of our specialists will be in touch.