Begley: Scarborough's Best Choice for Commercial Overhead Doors & Loading Dock Solutions
Scarborough, a vibrant district within Toronto, boats a multicultural and bustling business environment. In this lively backdrop, Begley Overhead Doors & Docks Ltd. rises as a preferred choice for Scarborough businesses in need of premier commercial overhead doors and loading dock services.
Our dedication to superior service and unparalleled quality distinguishes us in the Scarborough commercial sector. If you're a Scarborough business seeking unmatched overhead door or loading dock solutions, secure your complimentary quote and let's collaborate!
24/7 Emergency Commercial Overhead Doors and Loading Dock Services in Scarborough
Require immediate repairs? We're just one call away!
Begley: Scarborough's Trusted Commercial Overhead Doors Expert
Begley Overhead Doors & Docks Ltd. is recognized as a frontrunner in Commercial Overhead Door
Installation
and
Maintenance
in Scarborough. With a deep understanding of the needs of Scarborough's business, we provide installations that blend safety, clean aesthetics, and functionality.
Our dedication doesn't end with installations. We're focused on ensuring enduring performance and delivering comprehensive after-sales support. Discover our suite of commercial overhead doors and claim your free quote now.
Exceptional Loading Dock Solutions in Scarborough
Begley Overhead Doors & Docks Ltd. is proud to offer a vast range of
Loading Dock Products, Solutions and Services
, customized for Scarborough businesses. Our solutions combine innovative technology with robust designs, ensuring smooth operations for all commercial ventures.
With a focus on safety, efficiency, and durability, our loading dock offerings are designed to empower businesses in their daily operations. Explore our offerings and receive your free quote.
Customized Maintenance for Commercial Overhead Doors & Docks in Scarborough
Elevate the efficiency of your commercial overhead doors and loading docks with Begley Overhead Doors & Docks Ltd.'s
Preventive Maintenance Inspections
in Scarborough. Our team is passionate about ensuring your business operates seamlessly.
From fire doors to torsion spring doors, and from dock levelers to vehicle restraints, we pledge unmatched service. Our Maintenance Plan allows you to leave the complexities of your overhead door and loading dock systems to our experts so you can focus on your business.
What Makes Our Maintenance Plan Essential for Your Overhead Door and Loading Dock?
A malfunctioning overhead door or an impaired loading dock can disrupt your business flow and result in unplanned costs. At Begley Overhead Doors and Docks, we offer comprehensive installation and maintenance solutions so you don't have to worry about taking an unexpected hit to your bottom line.
Understanding the unique maintenance needs of each type of overhead door in Scarborough, our Maintenance Plan is crafted to cater to their precise needs. Our experienced technicians ensure consistent maintenance, enabling us to identify and address potential issues proactively.
With Begley's Proactive Maintenance Plan and a dedicated technician by your side, you can ensure smoother operations with minimal hiccups.
Industrial-Grade Overhead Door & Loading
Dock Solutions For:

Office & Retail Buildings
In Scarborough's bustling commercial landscape, successful businesses prioritize both safety and efficiency. Begley Overhead Doors & Docks Ltd. meets these demands with unparalleled products and services, guaranteeing the security of your operations and the peak performance of your equipment.

Condominiums & Apartment Buildings
As Scarborough's residential sectors continue to expand, Begley is ready to deliver robust overhead door and loading dock solutions that secure residents' safety and convenience as they use these buildings.
Scarborough's industrial areas require tough and reliable solutions for their continuous operations. Begley Overhead Doors & Docks Ltd. provides durable commercial overhead doors and loading docks, tailored to meet these industrial needs.

Important institutions in Scarborough, such as healthcare centres and educational facilities, need reliable and secure solutions. Begley offers commercial overhead door and loading dock solutions that adhere to the strict standards required, ensuring tailored operations for their unique needs.

Hybrid Buildings Both Residential & Commercial
With the rise of mixed-use developments in Scarborough, there's a need for versatile solutions. Begley Overhead Doors & Docks Ltd. provides the perfect balance of safety, utility, and efficiency for these spaces.
Begley Overhead Doors & Docks Ltd. is known as a reliable brand in Scarborough for its dependability and expertise. Our dedicated team delivers top-tier products and services, always putting client satisfaction at the forefront. For unmatched expertise in commercial overhead doors and loading docks in Scarborough, businesses trust Begley.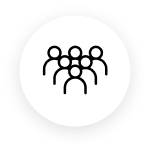 70+ Years of
Combined Experience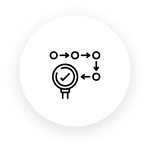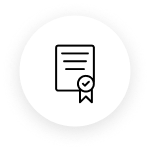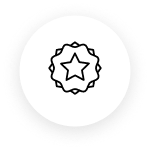 High- Quality
Products Services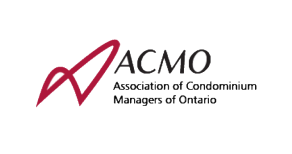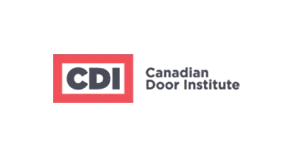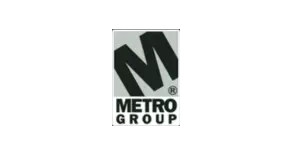 Need more info? Request a phone consultation to find out more and get a free quote!
Fill out our contact form and one of our specialists will be in touch.