Begley: Quality Commercial Overhead Doors & Loading Docks in Bradford for 60+ Years
Nestled beside the Holland Marsh, Bradford is a vibrant community that thrives on its agricultural roots. Businesses in Bradford require the best in commercial overhead doors and loading docks to keep pace with the demands of this bustling town. At Begley Overhead Doors and Docks Ltd., we're committed to serving Bradford with the same dedication and excellence that has made us a trusted name for decades.
Experience the difference of working with a company that understands Bradford's unique needs. Reach out to us today and elevate your business operations with our unparalleled services. Secure your free quote now, and let us help your business thrive!
24/7 Emergency Commercial Overhead Doors and Loading Dock Services in Bradford
Need a fix right away? Don't wait; call us now!
Begley: A Leading Supplier of Commercial
Overhead Doors in Bradford
For over six decades, Begley Overhead Doors and Docks Ltd. has been at the forefront of Commercial Overhead Door
Installation
and
Maintenance
in Bradford and the GTA. 
From industrial-grade sectional doors to fire shutters, our comprehensive range ensures the safety, security, and efficiency of your facility. 
Discover our extensive selection of commercial overhead doors and get in touch for a tailored quote.
Tailored Loading Dock Solutions in Bradford
Begley's Maintenance Services: Ensuring Peak Performance for
Bradford's Commercial Overhead Doors & Docks
In the heart of Bradford, where businesses thrive and grow, the importance of maintaining commercial overhead doors and docks cannot be overstated. With our
Preventive Maintenance Inspections
, you're not just getting a service; you're investing in the longevity and efficiency of your equipment. 
Our seasoned team, with its deep-rooted knowledge of Bradford's commercial landscape, is unwaveringly dedicated to ensuring the safe, efficient, and reliable functioning of your equipment.
What Makes Our Maintenance Plan Essential for
Your Overhead Door and Loading Dock?
In a bustling town like Bradford, any downtime can lead to significant losses. Our Preventive Maintenance Plan is meticulously designed to preemptively identify and rectify potential issues.
From the intricate mechanisms of fire doors to the robust structures of loading dock levelers, we cover every aspect to ensure uninterrupted operations. By partnering with Begley, you're choosing peace of mind.
Let us handle the details of equipment maintenance, allowing you to channel your energy into what you do best – driving your business forward.
Industrial-Grade Overhead Door & Loading
Dock Solutions For:

Office & Retail Buildings
Bradford's commercial landscape is diverse and dynamic. We enhance this vibrancy by providing top-tier products that ensure security and seamless operations, from retail outlets to bustling office spaces.

Condominiums & Apartment Buildings
Bradford's growing residential communities deserve the best. Our tailored solutions cater to apartment complexes and condominiums, ensuring the safety, efficiency, and longevity of overhead doors and docks.
The backbone of Bradford's economy lies in its industrial sectors. We offer robust solutions, from commercial overhead doors to heavy-duty loading docks, ensuring enhanced productivity, safety, and durability.

Bradford's schools, hospitals, and other vital institutions play a crucial role in the community. We provide reliable and secure solutions, ensuring smooth, safe, and efficient movement of important goods and equipment.

Hybrid Buildings Both Residential & Commercial
The charm of Bradford lies in its versatility, with buildings that serve both residential and commercial purposes. Our offerings are equally versatile, balancing aesthetics, security, and functionality to cater to the unique needs of hybrid buildings.
In the heart of Bradford, where tradition meets modernity, Begley Overhead Doors and Docks Ltd. is a trusted partner in reliability. Our reputation is built on decades of trust, unparalleled service quality, and a deep understanding of Bradford's unique business needs. With a team that combines experience with innovation, we offer top-quality products and a solution-centric approach that's tailored for Bradford businesses.
At Begley, every client is a valued partner. We prioritize your needs, ensuring minimal downtime, cost-effective solutions, and a seamless experience. When it comes to commercial overhead doors and loading docks in Bradford, the choice is clear. Choose expertise, choose reliability, choose Begley.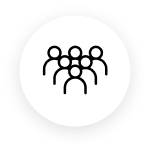 70+ Years of
Combined Experience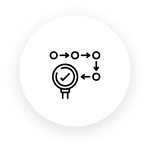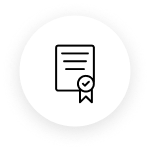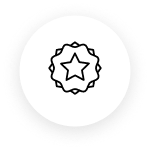 High- Quality
Products Services
Need more info? Request a phone consultation to find out more and get a free quote!
Fill out our contact form and one of our specialists will be in touch.