Begley: The Trusted Source for Commercial Overhead Doors & Loading Docks in Milton
Nestled amidst the scenic beauty of Southern Ontario, Milton stands as a beacon of growth and commercial potential. In this thriving town, Begley Overhead Doors & Docks Ltd. shines as the gold standard, dedicated to elevating Milton's commercial spaces with unmatched quality and service.
Our steadfast dedication to client satisfaction and our promise to deliver exceptional service have established our reputation in Milton's bustling commercial sector. Experience the Begley difference in Milton. Let us help you boost your business's success!
24/7 Emergency Commercial Overhead Doors and Loading Dock Services in Milton
Need service asap? We're just a call away!
Begley: Setting the Bar for Commercial Overhead Doors in Milton
For years, Begley Overhead Doors & Docks Ltd. has been the go-to name for Commercial Overhead Door Installation and Maintenance in Milton and its surrounding regions.
From sourcing to maintaining state-of-the-art sectional doors, rubber doors, rolling steel doors, and more, we've got you covered.
Prioritizing your business's security, efficiency, and smooth operations, delve into our comprehensive selection of commercial overhead doors and get a customized quote today.
The Top Choice for Loading Dock Solutions in Milton
Begley Overhead Doors & Docks Ltd. is proud to present a holistic suite of Loading Dock Products, Solutions and Services, tailored to address the commercial needs of Milton's businesses.
From the first step of acquisition to the final touches of installation, from timely repairs to regular maintenance checks, we ensure your loading dock functions flawlessly.
Enhance your loading dock's performance with our expert offerings. Get your free quote today.
Begley's Dedication to Maintenance for Commercial Overhead Doors & Docks in Milton
Achieve peak performance from your commercial overhead doors and loading dock equipment with Begley Overhead Doors & Docks Ltd.'s Preventive Maintenance Inspections. Our skilled team is committed to ensuring the longevity and issue-free operation of your equipment.
From fire shutters to torsion spring doors, from dock levelers to vehicle restraints, we guarantee unmatched efficiency. Our Maintenance Plan lets you concentrate on your core business, while we handle the technicalities.
What Makes Our Maintenance Plan Essential for Your Overhead Door and Loading Dock?
A malfunctioning overhead door or a compromised loading dock can hinder your operations and lead to unexpected expenses. Begley Overhead Doors and Docks provides all-inclusive installation and maintenance services to prevent these setbacks.
Our Maintenance Plan is crafted recognizing that each overhead door has distinct needs. We adjust our plan to align with these individual requirements, ensuring regular maintenance activities are carried out seamlessly by our knowledgeable technicians. This forward-thinking strategy allows us to detect and address minor concerns before they become major issues.
With Begley's Preventive Maintenance Plan, it's all about peace of mind. With a dedicated Begley specialist overseeing your overhead door and loading dock maintenance, unexpected disruptions become a rarity. Partner with us, and channel your efforts towards growing your business.
Industrial-Grade Overhead Door & Loading Dock Solutions For:

Office & Retail Buildings
In Milton's vibrant commercial scene, businesses demand the best in security and functionality. Begley Overhead Doors & Docks Ltd. answers this call, delivering top-tier products and services for commercial businesses throughout the city. Our solutions blend aesthetic appeal with powerful functionality, ensuring maximum protection and efficiency.

Condominiums & Apartment Buildings
Milton's expanding multi-residential sector demands specialized expertise. Begley provides heavy-duty overhead door and loading dock solutions that focus on preserving the safety and convenience of these large residential communities, ensuring everyday ease for inhabitants.
Milton's industrial hubs need sturdy solutions for their rigorous, constant activities. Begley Overhead Doors & Docks Ltd. offers durable doors and docks, designed to meet the specific needs of Milton's industrial operations, guaranteeing continuous productivity.

Vital establishments like hospitals and educational facilities in Milton need dependable and secure solutions. Begley provides commercial overhead door and loading products that ensure these institutions run safely and smoothly, catering to their individual requirements.

Hybrid Buildings Both Residential & Commercial
Milton's growing cityscape features mixed-use buildings. These structures that mix both commercial and residential use demand versatile solutions, and Begley Overhead Doors & Docks Ltd. provides the perfect blend of security, functionality, and efficiency.
Begley Overhead Doors & Docks Ltd. stands as Milton's top pick for reliability and operational excellence. Our seasoned team delivers premium products, services, and solutions with a client-first approach. For unmatched service in commercial overhead doors and loading docks in Milton, Begley is second to none.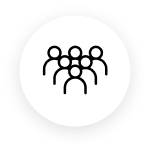 70+ Years of
Combined Experience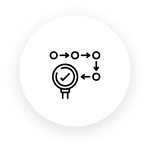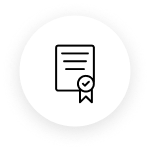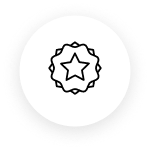 High- Quality
Products Services
Need more info? Request a phone consultation to find out more and get a free quote!
Fill out our contact form and one of our specialists will be in touch.