Begley: A Top Provider of Commercial Overhead Doors & Loading Dock Solutions in Vaughan
Vaughan boasts a quickly growing business hub that showcases a thriving and diverse commercial landscape. Amidst this energetic city, Begley Overhead Doors & Docks Ltd. stands out as the go-to choice for Vaughan businesses requiring exceptional commercial overhead doors and loading dock services.
Our commitment to excellence and unmatched quality sets us apart in the Vaughan commercial space. Vaughan enterprises in search of superior overhead door or loading dock solutions can request a free estimate now!
24/7 Emergency Commercial Overhead Doors and Loading Dock Services in Vaughan
Need emergency service? Call now!
Begley: Vaughan's Partner in Commercial Overhead Doors
Begley Overhead Doors & Docks Ltd. has established itself as a leader in Commercial Overhead Door
Installation
and
Maintenance
in Vaughan. Our in-depth insight into Vaughan's business requirements allows us to offer installations that merge safety, sleek design, and practicality.
Our commitment extends beyond just installations. We prioritize long-lasting performance and comprehensive post-installation maintenance support. Take a closer look at our commercial overhead doors and get a free estimate today.
Outstanding Loading Dock Solutions in Vaughan
Begley Overhead Doors & Docks Ltd. now offers an extensive selection of
Loading Dock Products, Solutions and Services
, made to support the needs of Vaughan's businesses. Our solutions fuse trusted technology with sturdy designs, ensuring seamless operations for all commercial needs.
Prioritizing safety, efficiency, and resilience, our loading dock solutions are crafted to bolster businesses in their daily tasks. Learn more about our range of solutions and request your free estimate.
Comprehensive Maintenance for Commercial Overhead Doors & Docks in Vaughan
Boost the performance of your commercial overhead doors and loading docks with Begley Overhead Doors & Docks Ltd.'s
Preventive Maintenance Inspections
in Vaughan. We're driven to ensure your business runs without mechanical issues from your overhead door or loading dock.
From fire doors to torsion spring doors, and from dock levelers to vehicle restraints, we promise unparalleled service. Our Maintenance Plan lets you entrust the operation of your overhead door and loading dock systems to our specialists, allowing you to concentrate on your core business.
What Makes Our Maintenance Plan Essential for Your Overhead Door and Loading Dock?
A faulty overhead door or a compromised loading dock can hinder your business operations and lead to surprise expenses. With Begley Overhead Doors and Docks, you get all-encompassing installation and maintenance solutions, eliminating concerns about unexpected financial setbacks.
Recognizing the distinct maintenance requirements of each overhead door type used by Vaughan businesses, our Maintenance Plan is designed to address their specific needs. Our seasoned technicians guarantee regular maintenance, allowing us to spot and tackle potential challenges ahead of time.
With Begley's Preventive Maintenance Plan and a devoted technician at your service, you can anticipate smoother workflows with fewer interruptions.
Industrial-Grade Overhead Door & Loading
Dock Solutions For:

Office & Retail Buildings
Vaughan's busy commercial businesses value both safety and productivity. Begley Overhead Doors & Docks Ltd. fulfils these needs with unmatched offerings and services, ensuring the safety of your operations and optimal equipment performance.

Condominiums & Apartment Buildings
As Vaughan's housing sector booms, Begley is primed to provide robust overhead door and loading dock solutions, enhancing residents' safety and convenience in these structures.
Vaughan's industrial zones demand rugged and dependable solutions for their ongoing activities. Begley Overhead Doors & Docks Ltd. delivers sturdy commercial overhead doors and loading docks, fine-tuned to cater to these industrial demands.

Key institutions in Vaughan, like hospitals and schools, require trustworthy and secure solutions. Begley presents commercial overhead door and loading dock solutions that meet the rigorous safety standards these institutions demand, ensuring specialized operations for their distinct requirements.

Hybrid Buildings Both Residential & Commercial
With the continued development of mixed-use properties in Vaughan, versatile solutions are a must. Begley Overhead Doors & Docks Ltd. strikes the right balance between safety, utility, and efficiency for these multipurpose spaces.
Begley Overhead Doors & Docks Ltd. has earned a reputation in Vaughan for its reliability and proficiency. Our devoted team provides first-rate products and services, always prioritizing client satisfaction. For unparalleled expertise in commercial overhead doors and loading docks in Vaughan, businesses turn to Begley.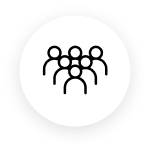 70+ Years of
Combined Experience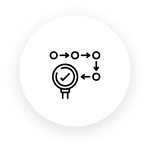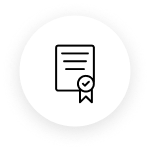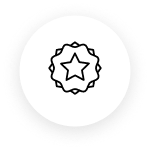 High- Quality
Products Services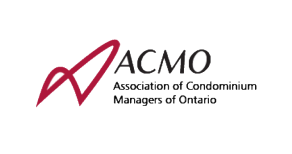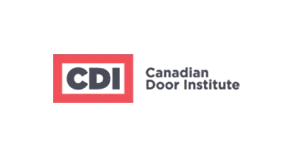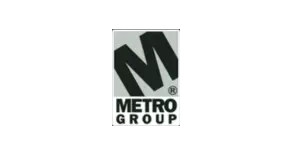 Need more info? Request a phone consultation to find out more and get a free quote!
Fill out our contact form and one of our specialists will be in touch.